Ever wondered why you haven't put together your own cheese board? Platters can seem daunting to some, but trust me, they are just a beautiful MESS!
I believe that people eat with their eyes, and a cheeseboard is the perfect way to impress your guests and leave them scrambling for their phones to snap a quick pic before digging in.
I've been making platters full-time in Sri Lanka for over a year now, and I'd be lying if I said I wasn't having fun! I'm the kind of person who gets bored very easily, but after putting together over a 1000 platters and several grazing tables, there's no stopping me now! No platter ever looks the same and they ALL come out looking ahhmazinggg, and that's the best part, you can't mess up a cheeseboard.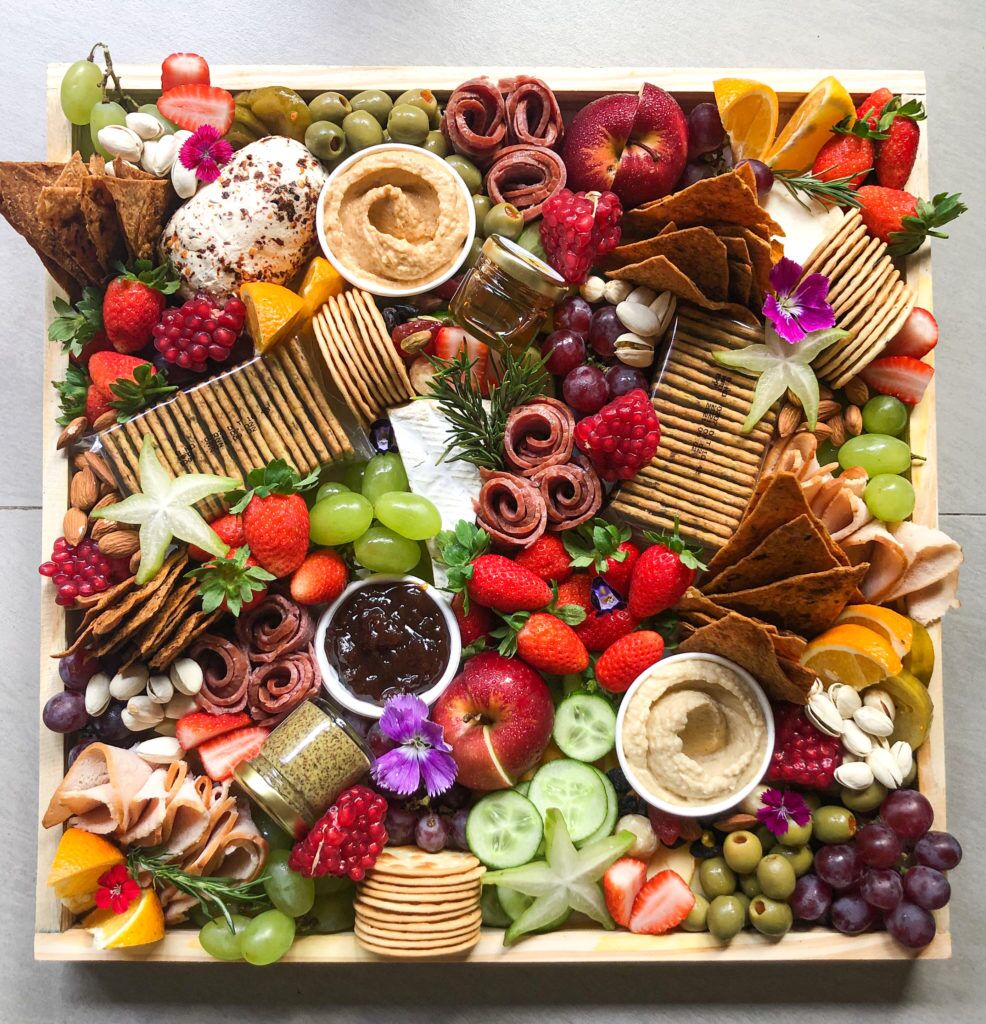 Follow these quick tips that I follow religiously whilst making all my platters and you will be on your way to making a perfect cheese platter.
START WITH THE BASE. Something to lay all your items on. I would recommend something flat, with a large surface area so that you have lots of space to play with. If you don't own a fancy cheese board, don't worry, a large chopping board, serving tray or dinner plate would do!
CHEESE! Let's be real, the cheese is the hero of the board, so make sure you have different varieties of soft, hard and fresh cheeses. Obviously, you don't want to overwhelm your guests so just stick to 3-4 types. And please, please, please, bring your cheeses to room temperature before serving – this will bring out their true cheesy flavour!
CHARCUTERIE! Prosciutto, mortadella, smoked meats, salami. Add whatever you like. I usually add 2-3 types of charcuterie.
TIME FOR THE EXTRAS. Here you can add variety to your board with an array of textures and flavours. A perfect mix of tangy, salty, savoury, crunchy and even a little bit of sweet. Think olives, pickles, almonds, pistachios, candied nuts, tapenades, hummus, pesto, dried fruit, honey, chutney. GO CRAZY! This allows for cleansing of the palates between cheesy bites and appeals to a wider range of people.
COLOUR COLOUR COLOUR! Now for my favourite part that will make any platter look pretty in an instant, COLOUR! And I do this using fruits. I love pairing fruits with cheese and the added bonus is, they add so much colour and character to your platter. Grapes, apples, berries, figs and dried fruit all pair really well with cheese.
I follow all these tips religiously when making platters for Platter It Up and these are all the tips I share at the workshops we host. Trust me, they work every single time. Oh and one more thing, HAVE FUN! Making a cheese board is all about just having fun, being creative and experimenting. There's no "right way" to make a platter, and that's what makes them so versatile. So my final piece of advice would be to not think too much and just have fun with it.